Blog: Vue.ai raises $17M in Series B funding led by Falcon Edge Capital – ETtech.com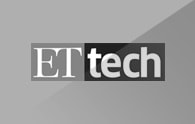 Vue.ai
, a
and
(AI) platform for
, has raised $17 million in fresh
led by Falcon Edge Capital, which also saw the participation of Sequoia Capital India and Global Brain.
The latest Series B round takes the total capital raised by the startup to $27.5 million, making it one of the more well-funded AI
in the country.
The Redwood City, California-headquartered firm which has an office in Chennai, analyses catalogue data along with user behaviour to deliver actionable insights that helps retailers improve conversions and reduce costs. Vue.ai offers seven products that span from merchandising to social media marketing intelligence.
"The platform digitally maps a retail product's DNA, then translates product information into language that teams can easily understand," said Anand Chandrasekaran, co-founder and CTO at Vue.ai. "With better accuracy and insights, retailers can easily decode the qualities of their merchandise and make intelligent updates on the fly."
The startup said it will utilise the capital to grow its team, deliver on its product roadmap and scale its customer base. Vue.ai, which already counts large global retailers such as Macy's, Mercadolibre and Tata, wants to expand globally as retailers scramble to battle with technology-led retail giants such as Amazon and Alibaba.
"The Vue.ai team is on a mission to put AI and intelligent automation in the hands of teams across the globe," said Anandamoy Roychowdhary, CTO and Director of Sequoia Capital India. "We've seen incredible growth in how they've brought this value across multiple functions in the retail industry in just two years."
Earlier this month, AI-based diagnostics startup SigTuple
in Series C funding led by Trusted Insight, bringing the total capital raised by the company to a little over $40 million. AI startups in India are increasingly finding favour among investors who are willing to write them bigger cheques.