Blog: UBS Bank: Amelia AI and Customer Service

Sponsored by: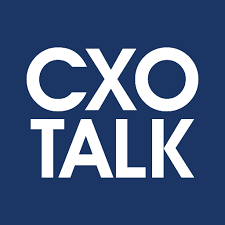 What is Amelia artificial intelligence? How can the AI platform help improve banking and financial services while keeping operating costs low?
Tom DeCarlo, UBS head of client services in the Americas, tells industry analyst Michael Krigsman at CXOTalk during the IPsoft Digital Workforce Summit in New York about the company's efforts to improve efficiency and increase the quality of customer experiences through technology. UBS is continuously training its workforce with focuses on policy process and procedure, but is also using IPsoft's Amelia AI platform to help ensure a return on investment.
At UBS, Amelia works within a contact center to help CSAs and sales assistants work more quickly to assist financial advisers and account holders. Amelia can simulate interaction with a customer service representative and help clients with different interactions, ranging from simple account updates and password changes to more complex assessments of risk profiles for new loan applicants or advising employees on HR policies.
Early feedback is overwhelmingly positive. "When I think about AI, I think about the closest thing to a human being that I can have interacting with my clients at the highest level of quality," DeCarlo says.
Transcript
Michael Krigsman: I'm Michael Krigsman. I'm here in New York City at IPsoft's Digital Workforce Summit. And I'm speaking with Tom DeCarlo, who is the head of client services for the Americas at the huge bank, UBS. Hey, Tom. How are you doing?
Tom DeCarlo: How are you?
Michael Krigsman: Good! So, tell us what you do at UBS.
Tom DeCarlo: So, I think Avalon did … I'm the Head of Service, Client Services in the Americas at UBS. So, my primary responsibility is to lead the teams that support our financial advisors, their sales assistants, and of course, the account holders themselves.
Michael Krigsman: What are the key issues you're looking at regarding the contact centers today?
Tom DeCarlo: So, always some challenges, right? Always … When you sit within a function of operations, you're always looking to continuously improve, right? Improve your quality, your efficiency, and the way you're doing business overall. Client experience is always at the top of that list and with technology, we're looking to evolve and become more efficient in doing all of those.
Michael Krigsman: So Tom, how do you manage to improve the client experience and at the same time, reduce your cost?
Tom DeCarlo: So, it's a couple things, right? You have the people, right? The workforce, in itself, is the primary driver of that. Continuously training, and having a quality team that can focus in on specific types of training is a huge effort in itself. We've self-funded a team to do that this year.
Secondly, is policy process and procedure. So, we want to be as efficient as possible with our processes so that we have very little exceptions there.
And thirdly, is technology. So once you have well-trained people and clean procedures, and policies, then you can begin to layer technology on top of it, and show a good investment and ROI.
Michael Krigsman: What are you doing with technology?
Tom DeCarlo: We're doing a lot of really cool things, right? We're looking at multichannel communication, being able to interact via chat, SMS text, stuff like that, email. We're looking to improve with our client experience and leverage some artificial intelligence, right, to assist us, not only in supporting our field support teams, the FAs, and the CSAs, but eventually having the artificial intelligence interact with our clients to support them.
Michael Krigsman: When you talk about AI, can you drill down into what that actually means and what are you doing with it?
Tom DeCarlo: Great. So, artificial intelligence, to me: there are many different ways [..] you can describe and define artificial intelligence. But when I think about AI, I think about the closest thing to a human being that I can have interacting with my clients at the highest level of quality. So, somebody that they're not sure is human or not, as they're interacting, whether it be via chat or voice, answering questions for them, probing them, disambiguating where needed, and having that high-level of confidence to satisfy that client inquiry with the right answer the first time.
Michael Krigsman: And that's the nature of your current project with IPsoft and Amelia.
Tom DeCarlo: That's correct. Yeah. So we actually have completed Phase I of a Proof of Concept pile with a pretty complex business case on the retirement – deceased distribution side of the business where we have Amelia interacting with our CSAs, our sales assistants, in determining what documentation is necessary in order to have a distribution lead the retirement account once the client account holder had been deceased. So, there are many different situations, many different dependencies, and documents that need to be signed in order to do so.
We taught Amelia, we trained her with a training documentation, workflows, policy and processes, approvals as well, on the best way to do so. And, she's interacting directly in this controlled environment with our CSAs at a high quality.
Michael Krigsman: And, you deliberately chose a process that's a particularly complex one.
Tom DeCarlo: Yes. So, I wanted to prove not only that Amelia could work within a contact center, but I wanted to prove that this artificial intelligence in itself could be a tool that we could use across the firm for many different functional interactions. We could have chosen password reset, right? And just about any type of bot can change a password; identify, authenticate, change the password, re-enter that password, and it's done. But, when you have an inquiry type that is robust, that can go many different directions and requires some thought process, this artificial intelligence does the right job.
Michael Krigsman: What's the response both from your customer service reps internally, your advisors, as well as your external customers?
Tom DeCarlo: Sure. So, the agents, right, our team members, our biggest asset, are very excited to see it, right? If you think about it, a large majority of the folks that come into the organization right out of school, Millennials, they're really excited about the technology and the artificial intelligence is right there at the top of their list. From a client perspective, my internal clients that we've piloted this with love it. Absolutely love it. And, they had advice, recommendations, and wanted to know how quickly we're going to get this to production.
Michael Krigsman: So people feel very positive about the results?
Tom DeCarlo: Yes. Results have been positive to date. IPsoft has assisted me in being able to share the POC across the rest of my organization with a short movie, a video, outlining exactly what we did, how we did it, showing the interaction in itself, better than going across the organization with a PowerPoint trying to state what we did.
Michael Krigsman: What are the objectives that you hope to achieve with this?
Tom DeCarlo: So, always looking to become more efficient, right? And improve the client experience through quality. And I think artificial intelligence does that. You teach the application how to process a specific piece of business, and they do it the same way all the time, right? The highest level of quality. We're always looking to reduce operating expenses as well, so if we could reduce the number of interactions that come in and require human intervention, that's perfect in itself; and/or reduce the time it takes for an agent who is answering the phone to get the right answer, leveraging the AI as well. And then, we measure it with, obviously, our financial reduction, our quality assurance metrics, and most of all, the client experience surveys.
Michael Krigsman: And the results so far?
Tom DeCarlo: Stellar! Stellar. And a lot of excitement, so…
Michael Krigsman: What advice do you have … Let's finish with that. What advice do you have for other people, other companies, who are looking at this kind of technology and, you know, it's really hard to understand, and there are so many buzzwords… So what advice do you have for somebody who is not quite as far as you along the pathway?
Tom DeCarlo: So, I think my recommendation is to start out small with a business case that makes sense. Bring your stakeholders in so they understand what they're trying to do, and don't try to bite off too much at one time. Once you prove out that technology and it's going to make a lot of sense within the environment, we're going to end up rolling it out by channel. So, take it slow. Be aggressive, but don't run too quick.
Michael Krigsman: Tom DeCarlo, from UBS. Thank you so much!
Tom DeCarlo: Thank you! Appreciate it.
Source: AI Trends