Blog: New technologies create buzz this year at OTC – Houston Chronicle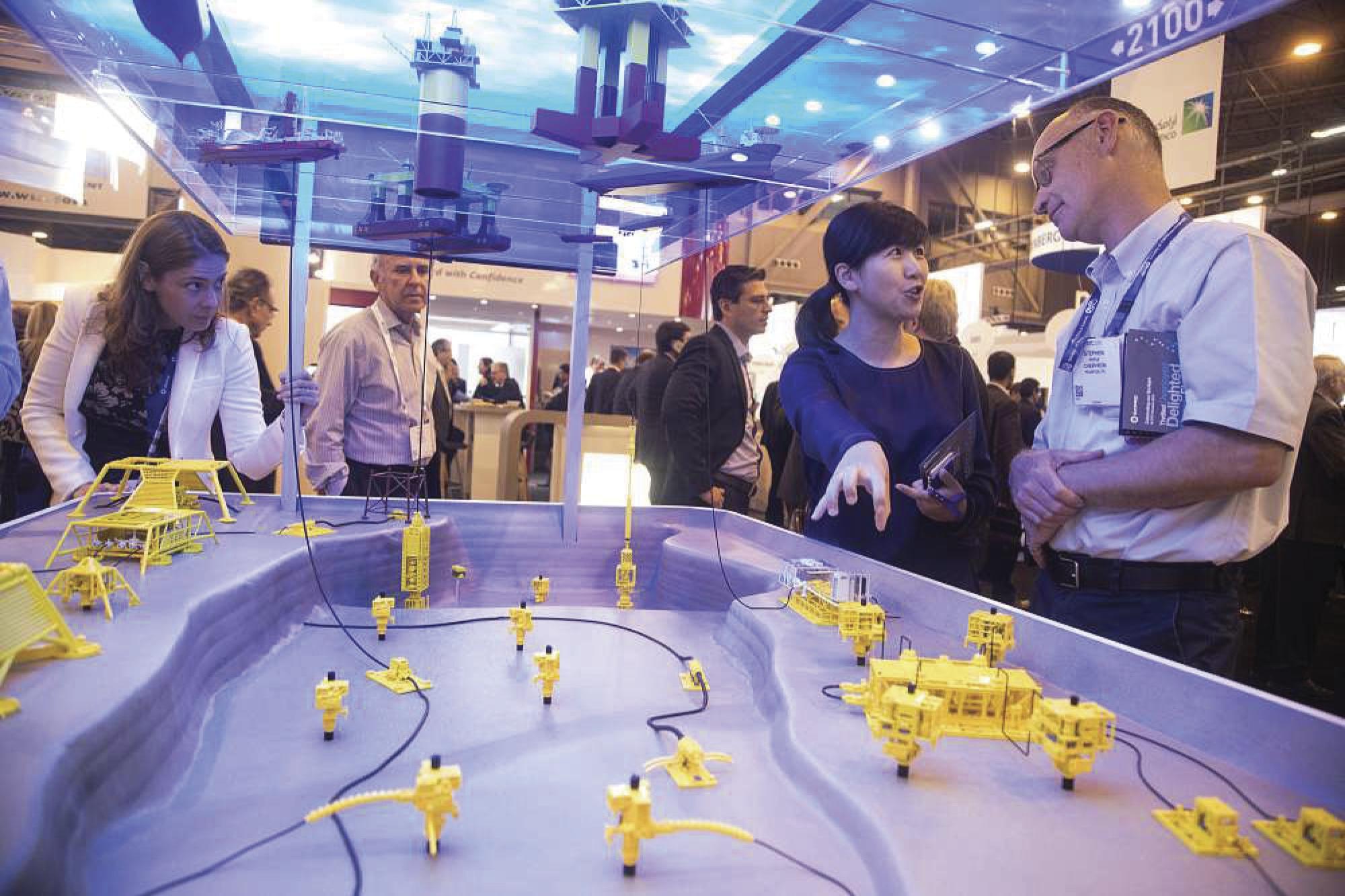 Each year, the Offshore Technology Conference (OTC) offers the latest and greatest innovative technologies through many different avenues such as technical papers, speakers and exhibits. The following new technologies are creating a lot of buzz this year.
Artificial intelligence and machine learning: As the oil and gas industry emerges from the recent downturn, artificial intelligence has emerged as one of the most transformative technology areas. Artificial intelligence refers to multiple technologies that allow machines to sense, comprehend, act and learn, and to eventually handle new situations through analysis, self-training observation and experience. Machine learning is a subset of artificial intelligence technologies that automate the prediction, classification, and clustering of data, allowing machines to adapt to new data. Attend 2 p.m. Monday, May 6. Chairpersons: Hani Elshahawi, Director, Shell and Hosam Abu Zeid, OneSubsea LLC.
Advances in technology for identifying and characterizing submerged archaeological resources: As a result of site characterization, exploration and development, and construction and operations of offshore energy projects, increasingly complex technologies are being used to find and document, and thereby protect underwater cultural heritage resources around the world. There is a useful intersection among archaeologists and those identifying shallow hazards or other unexploded ordinance, and engineering these complex developments that yield economic and temporal efficiencies for projects, while improving the quality of the archaeological sciences being performed. Attend 9:30 a.m. Monday, May 6. Chairpersons: Brandi Carrier, deputy federal preservation officer, U.S. Dept. of the Interior; and David Ball, Pacific Region Historic Preservation officer, Bureau of Ocean Energy Management.
Robotic technology enabling future offshore operations: Robotic technology is making very impactful contributions to the offshore industry, enabling safe operations at low cost. This session will cover possible robotic applications for offshore operations including drilling, inspection, sensors and data processing. Attend 9:30 a.m. Monday, May 6. Chairpersons: Georgios Papadopoulos, Shell Intl. E&P BV; and Ilkay Darilmaz, Shell Intl. E&P BV.
Smart materials: Smart functional materials are impacting multiple industries, including most recently the oil and gas industry. These materials can include smart and nano-materials from coating to polymers to cements, as well as how they enable step changes in performance. Attend 9:30 a.m. and Tuesday, May 7. Chairpersons: Francois Auzerais, consultant, Job-Set LLC; and Othon Monteiro, Materials Nanotech LLC.
Advances in drilling technologies: With approximately 60,000 wells drilled annually, new challenges are ever evolving. Downhole navigation and information gathering systems become increasingly complex, with stricter demands on the telemetry and power supply systems. Batteries and conventional power cables are the traditional and the most utilized power supply sources downhole. Both have significant disadvantages and increase the cost of drilling operations. Attend 2 p.m. Thursday, May 9. Chairpersons: Ahmed Tahoun, MIT Technologies; and Peter Wallace, Shell.
Also, OTC will announce new technologies that will receive the 2019 Spotlight on New Technology Award. The awards will be presented at 4 p.m. on May 6, at the NRG Center Rotunda Lobby. This program is for OTC exhibitors that showcase the latest and most advanced hardware and software technologies that are leading the industry into the future.
OTC will also support and recognize the innovative technologies being developed by small businesses with the program's Spotlight on Small Business Award.
"This year more than 450 ratings were submitted, and the best of some incredible submissions were chosen. We are very proud, at this special Golden Anniversary of OTC, to present these 18 Spotlight on New Technology Award outstanding winners. They are proof that the highway of the future in offshore development is being paved by innovations," said OTC 2019 board of directors chairman, Wafik Beydoun.
Source: "artificial intelligence" – Google News
(Visited 4 times, 1 visits today)