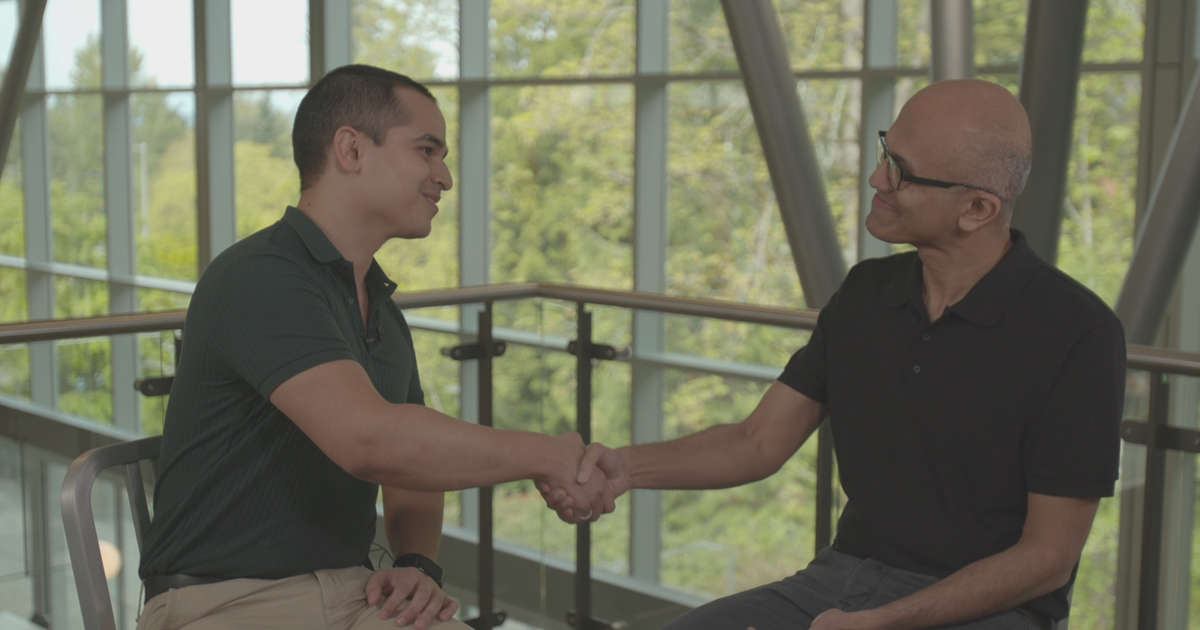 The world is going to end one day. The question is HOW? 'Apocalypse NowThis' examines the different ways in which life as we know it could be wiped out: from nuclear war, to the rise of the machines, to climate change.

ConTECHtual dives into the origins and evolutions of current technology, and examines potential for the future of the industry. Join us as we learn, explore, and nerd out about everything tech.

Innovation doesn't happen in a vacuum — the best scientific breakthroughs come when today's leaders collaborate with the next generation to spark future ideas. Join us as we meet the people working to change our world for the better.

These are the women breaking boundaries, defying stereotypes, and making a difference in their communities, professional industries, and around the world.

Home Team is about how sports unites communities and brings people together, often at times where support is needed most. Beyond the arenas, courts, and fields, an athlete's job is so much more than just scoring points.

In these NowThis exclusive interviews, we're speaking with today's biggest stars to get answers to all the burning questions.

Hosted by Hamilton's Javier Muñoz, 'Legendary' is a series that features interviews with LGBTQ+ trailblazers who were at the forefront of history, fighting for and shaping the LGBTQ+ community into what it is today.

Hair is not just a part of our appearance, it's a part of our identity. It's how we show our personality, background, and beliefs. Each episode of MANE explores a different hair trend, from its origins to the culture that keeps it alive today.

Believe it or not, there are still people out there who haven't seen 'Star Wars,' 'The Avengers,' 'Game of Thrones,' or even 'Seinfeld.' Watch our very own NowThis staffers experience these classics and more for the first time.

NowThis Nerd is your one stop shop for everything from movies and TV to games and comics. We're committed to fueling the conversation about the nerd world and nerd culture. Join us as we geek out over topics like sci-fi, superheroes, horror and more.

There are no alternative facts. But there are plenty of opinions.

Direct from the NowThis newsroom, NowThis Reports will deliver new short documentary-style videos each week, exploring a wide range of topics and featuring people and stories from all around the world.

NowThis World is dedicated to bringing you topical explainers about the world around you. Each week we'll explore current stories in international news, by examining the facts, providing historical context, and outlining the key players involved.

What happens to everything we use after we throw it away? We're breaking down the issue of waste and sustainability piece by piece to answer one of the most important questions facing the world today: How do we save our planet?

"Seen" shines a spotlight on entrepreneurs, influencers, and trailblazers who are raising their voices and bringing excluded narratives to center stage in pop culture.

From humble beginnings to dominating the game — we're giving you the complete history of your favorite actors, musicians, and artists.

There's a lot of misinformation out there about Russia, its government, and its sphere of influence – including U.S. elections. The Russia Desk aims to separate fact from fiction with expert interviews, original analysis, and on-the-ground reporting.

From everyday devices to gaming and artificial intelligence, we're breaking down the latest innovations in science and tech. Get ready for Understand This.

'Who Is' is a weekly miniseries, narrated by celebrities, that explores the people behind the Trump administration, and their complicated often salacious histories.