Blog: Centre mandates Artificial Intelligence for all DPSUs, gets MoUs signed – Times of India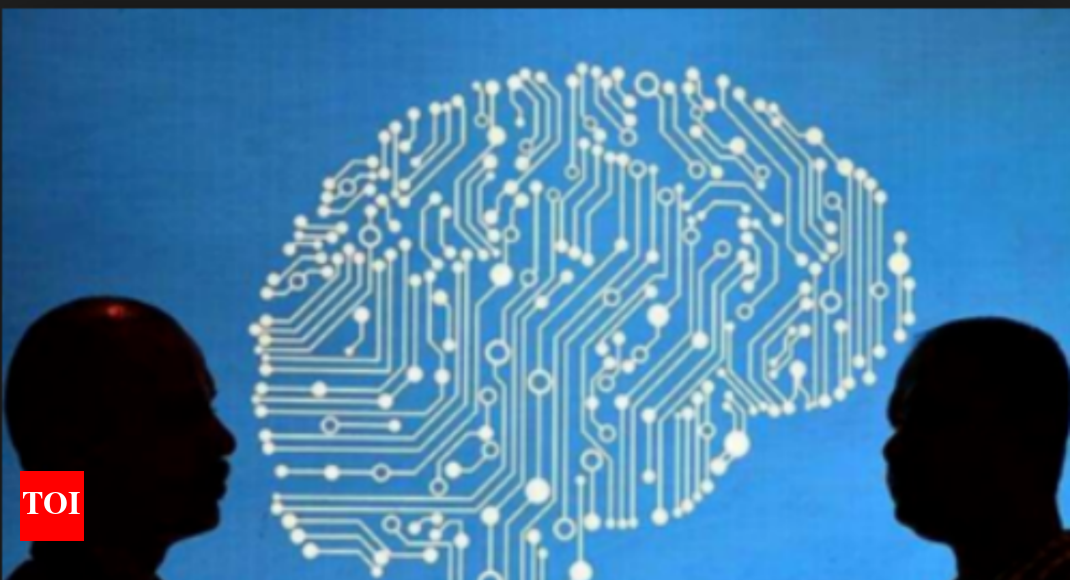 BENGALURU: The Centre, beginning this financial year, has made it mandatory for all defence PSUs (DPSUs) to initiate projects relating to
(AI), a decision that has its roots in the government's efforts to enhance defence capabilities by inducting new state-of-the-art equipment.
Realising the potential of AI, the
(MoD) had formed a special committee under the chairmanship of the Chairman of Tata Sons to look into the adaptation of AI for various industrial applications, and TOI has learnt that committee also felt the need for AI in DPSUs.
"The MoD has made it clear that this year onwards all DPSUs must focus on tapping potential business in the area of AI. Every year, we sign an MoU with the Government of India on performance targets. As part of the MoU, we've taken up the challenge to bring out AI-enabled products in the current financial year,"
(BEL) CMD Gowthama MV told TOI.
Gowthama, who is also a member of the AI committee, which is represented by all the three services, said that to start with, BEL has decided to invest around Rs 40 crore to Rs 50 crore per annum on AI-related projects in the coming three years, and projects have already been kicked off at the DPSU's Central Research Laboratories in Bengaluru and Ghaziabad and at the BEL Software Technology Centre in Bengaluru.
Another
, HAL, it's CMD R Madhavan said, "is engaging itself in the AI projects as part of the MoU. HAL treats these AI specific projects as part of its R&D activities and hence we cannot give any budgetary figure at this stage".
A source said that the other six DPSUs—Bharat Dynamics Limited (BDL); BEML Ltd; Mishra Dhatu Nigam Ltd (MIDHANI); Mazagon Dock Shipbuilders Ltd (MDL); Garden Reach Shipbuilders and Engineers Ltd (GRSE);
Ltd (GSL) and Hindustan Shipyard Ltd (HSL)—are also taking up projects in AI.
The BEL is working on five major projects involving AI: Facial recognition for security applications; IoT-based platform maintenance; Social networking analysis; robotics surveillance platform and Automated information extraction and synthesis.
"Currently, we do not have any orders for AI. It is with our own internal investment that we are developing AI-enabled products, which shall undergo internal evaluation by December this year and later demonstrated to the users for feedback. Some of the systems like facial recognition may not require much infrastructure investment. However, IOT based systems need networkable hardware," Gowthama said.
The TOI had reported about the BEL AI-enabled first responder robots that may eventually patrol our borders. Madhavan said that HAL has taken up AI-based development for predictive maintenance of helicopter, voice-activated command system and automatic target recognition from the airborne platform.
"These systems can be used in combat aircraft or helicopter platforms. The predictive maintenance of helicopter is based on Artificial Neural Network for computation of remaining useful life of the helicopter component. This will help in increasing the helicopter availability, enhancing safety and reduction in maintenance cost," Madhavan said.
The voice-activated command system involves an AI-based speech recognition system built for recognizing pilot commands. The system is specially designed for various Indian specific accents and performs defined actions based on the recognized pilot command. The system will help in reducing the pilot's workload during the flight.
"Automatic target recognition from the airborne platform involves deep learning based AI models to automatically recognize the targets based on the images captured using onboard imaging sensors during the flight. The system will aid the pilot in decision making during combat," Madhavan added.
Make sense of the
and results on May 23 with The Times of India. Follow TOI to track latest news, live updates, news analysis and cutting-edge data analytics. Track live
, the big trends and fastest news updates from each of India's 543 Lok Sabha constituencies on the counting day with India's largest news network.
Source: "artificial intelligence" – Google News
(Visited 5 times, 1 visits today)